© 2010 1-877-XMAS-GUY all rights reserved.

180 Jefferson Drive, Menlo Park, CA 94025 | email: info@intuit.com | call: (888) 888-8888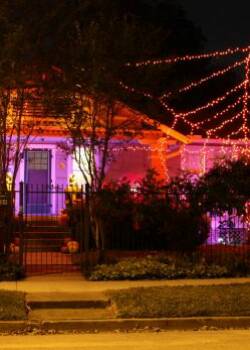 Profesional Halloween lighting and decor

QUALITY, INTEGRITY, EXCELLENCE

The 1-877-XMAS-GUY  starts with quality, taking to heart the needs of the customer first. 1-877-XMAS-GUY has built its reputation on being the very best in the industry.

A CONTINUING TRACK RECORD

That reputation continues today, and will carry on far into the future. The customers of 1-877-XMAS-GUY know that quality is in the very foundation of the business. If you, the valued customer aren't getting the highest level of service to meet your needs, contact us using the form on the Contact page.

Call 1-877-XMAS-GUY today to set up an appointment.

[Include a brief description of the employee]

Halloween light install

Give us a call at

(877) 962-7489

[Include a brief description of the employee]

Halloween Lighting installation

over 20,000 falls from ladder last year in holiday season

Halloween is the 2nd most commercially successful holiday, with Christmas being the first.

Halloween candy sales average about 2 billion dollars annually in the United States.



I told my friends about your service, then they told me that they also used 1-877-Xmas-guy , they were so pleased, so its obvious you do good work.