© 2010 1-877-XMAS-GUY. All rights reserved.

Service area for halloween light installers San Francisco, San Jose, Danville, Sacramento, Reno and Lake Tahoe Areas.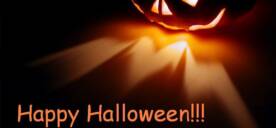 Halloween lighting and Decor

We supply , install and remove all your halloween lighting needs.

1-877-XMAS-GUY  has been providing halloween lighting and decor  since 1999.  Every day, we strive to provide you with friendly quality service  in the northern California area.

THE SECRET OF OUR SUCCESS

Wether you live in San Francisco, CA or Reno, NV . We guarentee all Halloween Lighting installation through your holiday season, So you wont have to worry about your lights not working, things breaking, installing, removall, and storing things that you just dont have room or time to deal with.

We genuinely care about our customers and go above and beyond to provide the best customer support.  We do these things, and more, while providing you with Halloween holiday at a good value.  We try and always use staple free installation of halloween lighting to protect your homes value.  All supplies are supplied by 1-877-XMAS-GUY including electrical cords, timers, lights and decor, we can use are experince to make your house the scariest on the block or just give it a basic design,

Service City's

San Francisco, Oakland, Walnut Creek, San Jose, Danville, Sacramento,CA  Reno & Lake Tahoe.

Send us a quick note using the form to the right or call us at (877) 962-7489

Let the pros Take care of all your halloween Light installation needs

1-877-962-7489

Got a question or comment?

Name:

Email:

Question/Comment: